Click here for this in full @ The Guardian :
http://www.guardian.co.uk/world/2013/feb/21/un-haiti-cholera-victims-rejects-compensation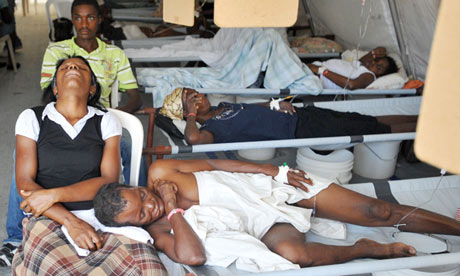 The UN has taken the rare step of invoking its legal immunity to rebuff claims for compensation from 5,000 victims of the
Haiti
cholera
epidemic, the worst outbreak of the disease in modern times and widely believed to have been caused by UN peacekeepers importing the infection into the country.
Citing a convention laid down in 1946, the UN secretary general,
Ban Ki-moon
, telephoned President Michel Martelly of Haiti to tell him that the UN was not willing to compensate any of the claimants. The epidemic has killed almost 8,000 people and stricken hundreds of thousands more – about one out of every 16 Haitians.