Click here to read this article in full @ NZHerald:
http://www.nzherald.co.nz/nz/news/article.cfm?c_id=1&objectid=10866354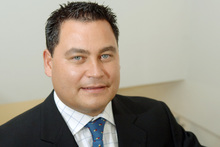 Labour MP Charles Chauvel is resigning from Parliament to take up a job with the United Nations in New York.
Mr Chauvel, a List MP, said he had resigned effective from March 11.
He will work for the UN Development Programme organisation former Prime Minister Helen Clark leads - as an advisor on Parliamentary Development and Democratic Governance.
Mr Chauvel said Ms Clark was not involved in his selection - "I don't think she even knows I have the job."
He said he had been a member of the UN Global Commission on HIV and the Law for the past two years and had found that work challenging.
"The new full-time role with the UN presents a similar opportunity to make a difference and I look forward to the challenges that it will present."
Former MP Carol Beaumont is next on Labour's list - followed by Kelvin Davis.